For 45 years the staff at Ri-Go Lift Truck in Toronto, Canada have been providing local customers with exceptional service and top-quality Material Handling products and services. It's our goal to be recognized as a leader in the Canadian material handling industry and to help our customers with their material handling needs each and every day. We've worked tirelessly towards that goal and take pride in our ability to offer high-quality service and products from brands you can trust. Our team of industry experts is committed to serving you and it shows. The efforts of the team have earned us many awards over the years. Even through challenging times and a global pandemic the staff at Ri-Go Lift has outperformed and excelled. Here are some of our most recent achievements:
2021 "Dealer of Excellence Award" from Linde Material Handling (LMH). Summerville, South Carolina.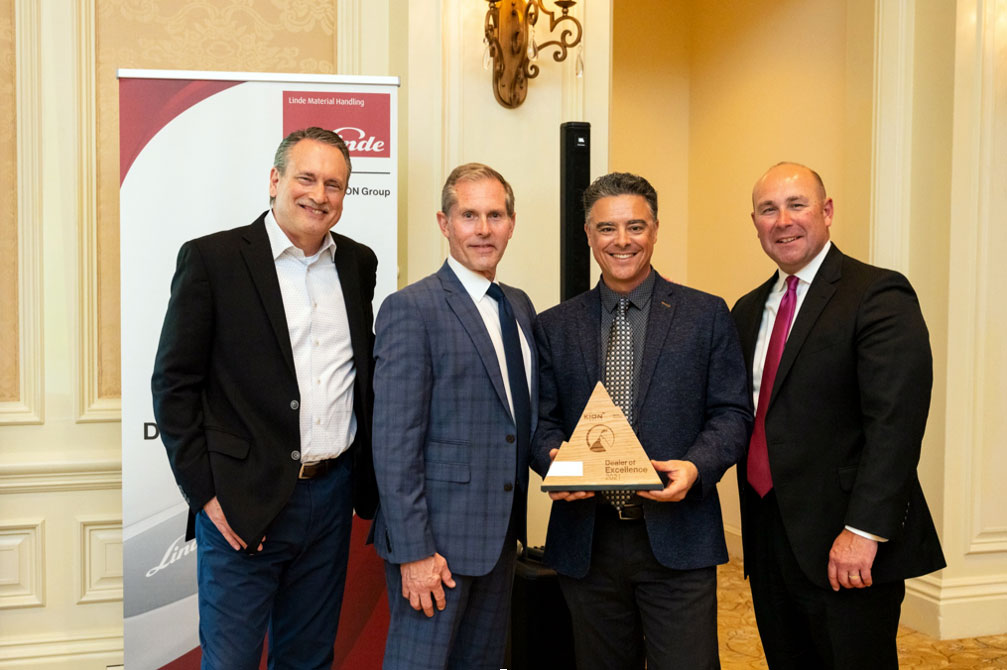 Linde is a transportation and material handling equipment manufacturer that has been serving the North American market for over 50 years. Ri-Go Lift truck is a certified Linde forklift and heavy equipment dealer. This June, we were awarded the Dealer of Excellence Award for our outstanding performance in 2021. We were recognized as 1 of 8 top-performing dealers for Kion North America Group (Linde's parent company). This means we exceeded our sales and market goals and showed our commitment to outstanding customer service. We have demonstrated our dedication and industry expertise and proven ourselves as leaders in the material handling industry.  This prestigious award is just the latest of many Linde Awards Ri-Go Lift has earned over the years and proves its commitment to customers in the Ontario Market.  In 2019, Linde was also awarded Ri-Go Lift the Class Act Award, Top "E" Truck Sales Award, Palmetto Award, and 100 Club award for outstanding sales achievement.
2021 Nilfisk Achievement Award for Outstanding Sales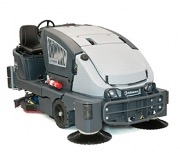 Nilfisk is a world-leading provider of cleaning technology (Sweepers and Scrubbers) headquartered in Copenhagen, Denmark with a Canadian Head Office in Mississauga, Ontario. Ri-Go Lift offers an extensive range of Nilfisk's premium industrial cleaning products including Autonomous Scrubbers which can clean building floors without operators.  This year, we were awarded by Nilfisk:
2021 Achievement Award in appreciation for Outstanding Sales
Advance Scrubber Award for 2021 sales
2021 Top Mariotti Dealer in North America
V. Mariotti S.R.I was founded in 1920 and designs and manufactures THE WORLDS SMALLEST material handling equipment. Ri-Go Lift Truck is the exclusive dealer for Mariotti in Ontario, Canada and just like us, V. Mariotti is committed to providing innovative solutions and exceptional customer satisfaction. Consistently one of Mariotti's top North American Dealers Ri-Go Lift was very proud to be honored as their top dealer in North America for 2021 setting a new high score for Dealer Performance.
We are thankful to our suppliers, team, and loyal customers for being a part of our mission. We will continue to strive to provide exceptional customer service and value to our customers in the years ahead.  Thank you!   Chris DiBerto – RI-GO LIFT TRUCK LTD.  416-213-7277 Sales@rigolift.com