Applications
Cascade Magnetic Fork Covers – DAG are ideal for handling a wide variety of loads. Design for use in any industrial sector where products could be damaged from contact with bare forks. DAGS protect surfaces which are subject to scratching or wear, including powder-coated metal surfaces, anodized aluminum or wood products. When confronted with awkward or slippery loads, the driver can install the covers on the forks in a matter of seconds, improving stability and decreasing the changes of the load slipping.
Options
Different lengths to accommodate most forks
Available with edge guard
Specific models available for telescopic forks.
Features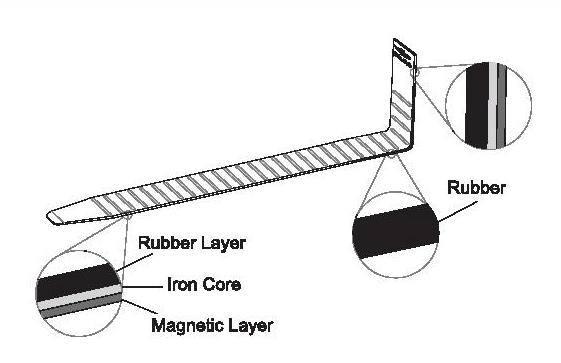 Easy to install or remove in seconds
Sticks securely to forks
Composed of 70 durometer black rubber upper layer, a metal inner core and a bottom magnetic layer
Resistant to abrasions, atmospheric agents and oil
Lightweight – does not limit truck's net capacity
Improves noise reduction
The magnetic field generated by the DAGS does not interfere with other electronic instruments
Temperature range from -22°F (-30°C) to 284°F (140°C)