About Ri-Go Lift Truck Ltd.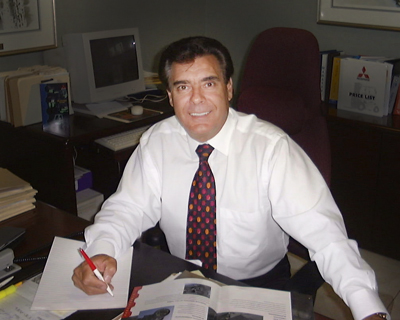 "Our purpose is to provide quality service and a high level of customer satisfaction to businesses with material-handling needs. We pride ourselves on being a one-stop shop for all our customers' material handling needs, and our ability to sell a wide range of the best equipment, both new and used, is important to us at Ri-Go Lift."
Pat DiBerto –President and Owner
Ri-Go Lift Truck Ltd has been servicing the Ontario and Quebec markets since 1977. Currently Ri-Go Lift is located in a state of the art 60,000 square foot Head Office and Showroom facility in Vaughan, Ontario and a servicing branch in Montreal, Quebec. Ri-Go Lift is your dealer for:
Linde Lift Trucks, Power Pallet Trucks, Tow Tractors and Stackers
Mitsubishi Lift Trucks, Reach Trucks, Order Pickers and Power Pallet Trucks
Komatsu Forklifts and Reach Trucks
Mariotti Lift Trucks – The Worlds Smallest Lift Truck
Advance Sweepers and Scrubbers
Skyjack and Genie Booms and Scissor Lifts
In addition to these Authorized Distributorships – we also service and sell used forklifts of all makes and models to support our customers varied requirements and fleets. Our factory-trained technicians cover the Ontario and Quebec territories with fully stocked Van inventories to keep you running and your products moving!
Our Operator Training Department is available 7 days a week to ensure your operators are safe and as productive as possible. R-Go Lift Trucks Parts Department is one of the largest and most comprehensive in the city. With over $1.4 Million Dollars of parts on hand for ALL Makes and Models we are able to get your forklift back up and running as quickly as possible and at the right price. Ri-Go Lift is your lift truck specialist.
Ri-Go Lift Truck Ltd. is proud to introduce its newest addition to their material handling family. The NILFISK ADVANCE INDUSTRIAL CLEANING EQUIPMENT Line. Click here to see how to choose the perfect advanced cleaning solution for your business.
History
In 1977 Pat DiBerto started Ri-Go Lift Truck in Toronto with 4 employees. Ri-Go Lift was a dealer for White Lift Trucks at the time and operated from 206 Pellet Avenue in Toronto, a 4,500 sq. foot facility and has grown exponentially ever since. Presently Ri-Go operates out of a 60,000 sq. ft Head Office facility at 175 Courtland Ave. in Concord, Ontario and a Montreal Branch office in St Laurent, Quebec. Currently Ri-Go Lift Truck Ltd employs over 85 Lift Truck Professionals.
We at Ri-Go Lift Truck offer a wide range of the best material handling solutions including Lift Trucks from Linde, Komatsu, Mitsubishi and Mariotti, scissor lifts from Skyjack and Industrial Cleaning Equipment from Nilfisk Advance. We sell Racking, Shelving, Carousels as well as a wide range of Allied products including pallet trucks and stackers. We are your Full Service Material Handling Provider, offering Sales, Leasing, Rentals, Service, Training & Parts for all your equipment requirements.
We'd like to take this opportunity to sincerely thank our customers as well as suppliers who have supported us all these years. Ri-Go Lift Truck would also like to thank our dedicated and loyal staff, which combined have over 400 years of experience in the industry.
Vision
To be a leader in customer value and client satisfaction in the Canadian material handling Industry.
Mission
To capture customer needs accurately and offer solutions that meet those needs efficiently, quickly and at competitive prices.
To be a leader in providing the best value in service and support for our customers. We want to be the easiest company you deal with – day in and day out.
At Ri-Go Lift we will provide our workforce with an environment that stimulates diversity, innovation, teamwork, continuous learning and improvement.
We will offer a safe work place for our employees.