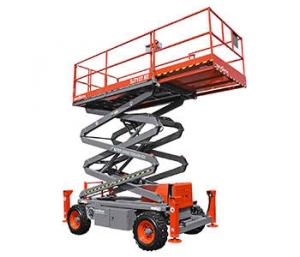 It probably goes without saying that the right equipment is essential to succeeding in business. Whether we're talking about cash registers, calculators, computers or cranes, it doesn't matter what industry you're in, if your competitors have better machinery at their disposal, they stand a better chance of coming out on top.
This is especially true for companies that depend on warehouse operations to bring in revenue. Fortunately, for these companies, much of the equipment they need is extremely versatile. There may be no better example of this than lift tables in Canada. This is true for both the conventional kind and scissor lift tables. Canada is full of companies that use both for a number of reasons.
Some examples of what these machines can be used for include:
Working platforms
Work table
Pallet stackers
Lifts
Lifts for disabled people
Those are just a handful of examples, but they also illustrate how versatile these lift tables are.
The obvious advantage to that versatility is that one piece of equipment—and thus, one investment—can handle all kinds of business needs without costing you more money in the process. These is far from the only reasons so many companies rely on them however.
Another important thing to consider is just how easy they are to use. No matter what kind of table you purchase or what purpose it's serving, they're about as difficult to use as a microwave.
Still, no matter how good a piece of equipment ia, buying from the right dealer makes all the difference. Since 1977, the right choice for companies in Ontario and Quebec has been Ri-Go Lift. Call us today at 1-800-263-7580 and let us know how we can help you. Our company can also sell you used forklifts.
Get in Touch