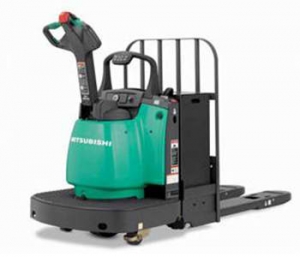 Pallet racking offers a simple, expedient way to store palletized merchandise without having to break down pallets and offload merchandise. It's an ideal option for any warehouse or warehouse store, allowing staff to load full pallets directly onto the racks, and then offload pallets when needed. However, new racking solutions are expensive – Ri-Go Lift is proud to offer used pallet racking for Toronto area customers to help you save time and money.
Benefits of Used Racking
If you're in the market for pallet racking in Toronto, you might be curious what benefits used pallet racking in Toronto can offer. Actually, there's a great many:
Affordable
High quality
Highly durable
Easily installed
Bolted and welded frames
It's never been simpler to get the racking and shelving solution you need for your business. Ri-Go Lift offers used pallet racking for Toronto area warehouses, suppliers, and others that need to manage inventory and access stored pallets with a forklift.
We offer more than just racking solutions, though. Ri-Go Lift is your source for industrial shelving as well as lift trucks, lift truck service and parts, and even rentals. We also provide the training necessary for lift truck operators and are fully CSA Standards compliant. To learn more about our solutions, call us today at 800-263-7580.
Get in Touch