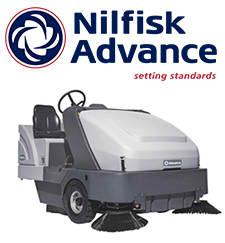 No matter what line of work your company is in, chances are your workspace gets a bit dirty from time to time. Of course, this is especially true for any business that operates in an industrial space. In that case, you most likely find yourself needing to clean your jobsite on a near daily basis. While many companies want their places looking clean for aesthetic purposes, others have to worry about what a dirty area could mean to their overall output and employee safety. Still other companies need the right equipment as a central factor of their entire business plan.
That's where a company called Nilfisk Advance comes in. For nearly 110 years, this Danish company has been relied upon by customers in the commercial, industrial and even residential markets. They currently have a presence in over 70 different countries as well. Sufficed to say, they've proven themselves again and again in this regard.
Amongst other things, Nilfisk Advance has made some pretty impressive floor scrubbers and sweepers. They even make combination machines that can do both jobs at once. Either way, they allow a worker to cover more ground at once and do a better job than they ever could manually.
Nilfisk Advance (sometimes called Advance Nilfisk) parts are always in demand for this reason. These machines are high quality, of course, but can still break down from time to time. Fortunately, with a simple part replacement, your machine can get back up and running.
If you'd like a cleaner work environment or want to offer this to your customers, Nilfisk Advance machines and parts are what you're looking for. Call Ri-Go Lift today at 1-800-263-7580 to see how affordable these effective products can be.
Get in Touch