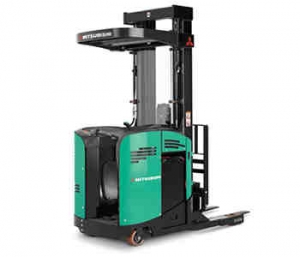 Every company that operates with a large inventory needs a warehouse to keep it all in. This also means they need a good-sized staff to, in turn, run that warehouse. However, the right employees just won't be enough. Companies like these also have to have lift trucks in their warehouses or they'll run the risk of wasting time and money every single day.
There are many barriers that may be standing between your company and purchasing a lift truck though. Cost is an obvious one. The expenses that go with operating a lift truck for years to come also stand out. However, for some companies, it's the size of their warehouse that keeps them from taking the plunge and finally buying a lift truck. For them, narrow aisle lift trucks are the answer.
It could be because of the date the warehouse was constructed. It may have even been built with narrow aisles back when the company was smaller or the actual products they dealt with weren't as big. Whatever the reason, many companies run warehouses with aisles that aren't big enough for typical lift trucks to get down.
Some of these companies may still use lift trucks, they just have to stop short of reaching their full potential. This is an unfortunate waste of money.
With a narrow aisle lift truck, you don't have to experience this issue. These trucks might be smaller in stature, but they can still provide plenty of help to your warehouse workers.
Don't think the dimensions of your warehouse mean your company can't benefit from a lift truck. Instead, call Ri-Go Lift today at 1-800-263-7580 and ask them about their lift trucks for narrow aisles. They also sell warehouse shelving that may help.
Get in Touch