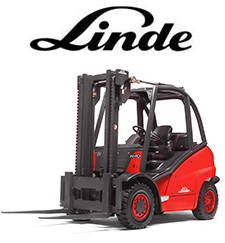 Being the best company in a given industry comes down to a lot of different factors. Obviously, your overall business plan and strategy are essential. You need to hire and train the right people too. However, if your company depends on equipment, there's a whole world of possibilities there to either get ahead of your competition or fall behind them in a big way.
For many companies that work with warehouses, equipment is definitely a cornerstone of their business. For them, a lot of their success comes down to having the best:
Forklifts
Aisle Lifts
Pallet Trucks
Tow Tractors
These are just some examples, of course, but they make the point. Warehouses need more than just plenty of inventory and employees. The right equipment is essential to helping this asset meet its potential.
While there are many companies that make these machines, one of the best is generally considered to be Linde. Though they obviously weren't making forklifts since inception, Linde is a company with roots that go all the way back to 1879. So, it makes sense that so many companies love products made by Linde. Mississauga companies that find themselves competing head to head with competitors that also rely on warehouses would be smart to consider equipment made by Linde.
Of course, if you're not careful, you can overspend on such high quality products. That's why you should come to Ri-Go when you want Linde equipment. Call us today at 1-800-263-7580 and we can help you decide on what kind of equipment you need and a price that is reasonable. We also rent forklifts and other equipment.
Get in Touch