If you are looking for the best Hangcha pallet truck (also called pallet jack) for your particular situation, there is a wide range of high-quality models to choose from that are affordably priced.
Click on the following sections for some great tips to help you choose the right pallet truck for your needs and to learn more about the great features of some of their top models. For a complete list of Hangcha pallet trucks, click here.
Whether you are in the market for a new lift truck or you need servicing, maintenance, rentals, parts, or training, we can help. Contact us today to get the forklift assistance you need.
The Best Hangcha Pallet Truck for Your Needs
Tips for choosing the right pallet truck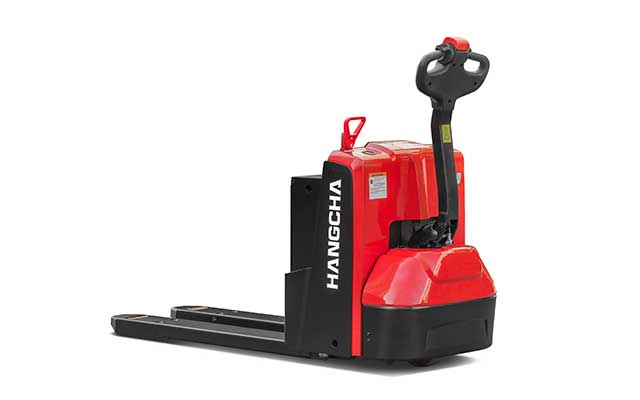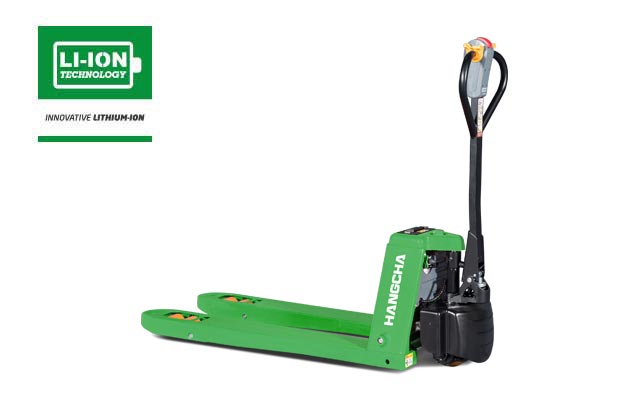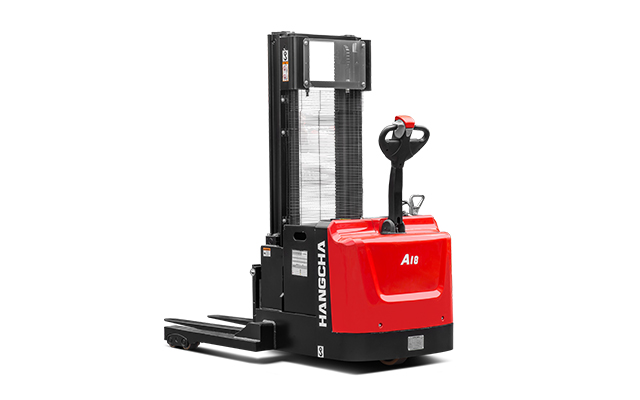 In order to get the best Hangcha pallet truck for your application, you should choose one that offers you enough load capacity.
With so many options available, it can be challenging to choose the best pallet truck for your specific needs. Here are some tips to help you make the right decision.
Tip #1: Load Capacity
The first consideration when choosing a pallet jack is the load capacity. You need to select a pallet jack that can handle the weight of your heaviest pallet. Most pallet jacks have a load capacity ranging from 2,500 to 5,500 pounds, but there are heavier-duty options available.
Tip #2: Fork Length
The fork length is another crucial factor to consider. Longer forks are suitable for handling larger pallets, while shorter forks are ideal for smaller pallets. It's important to measure your pallets before choosing a pallet jack to ensure that the forks are long enough to accommodate your pallets.
Tip #3: Lift Height
The lift height of a pallet jack refers to how high the forks can be raised. If you need to lift pallets to a high storage rack, you should choose a pallet jack with a high lift height. Standard pallet jacks have a lift height of around 7-8 inches, while walkie straddle stacker pallet jacks with a 2-stage mast can lift up to 106 inches.
Tip #4: Wheel Type

Choose the appropriate wheels for the surfaces you will be on.
The wheel type of a pallet jack can affect its maneuverability and durability. There are two types of wheels: polyurethane and nylon. Polyurethane wheels are suitable for indoor use on smooth surfaces, while nylon wheels are better suited for outdoor use and rougher surfaces. Choosing the right wheel type for your needs can help prevent damage to the pallet jack and improve its lifespan.
Tip #5: Power Type
Manual pallet jacks are the most common type, and they rely on the operator to move the jack by pumping a handle up and down. However, if you have a larger warehouse or frequently move heavy pallets, you may want to consider an electric pallet jack.
Electric pallet jacks are battery-powered and are easier to operate, making them suitable for heavier loads. If you need to use your pallet jack on a carpeted surface, it is better to choose an electric one. Electric pallet jacks have more power so they can glide across carpeted surfaces much easier than manual pallet jacks.
Tip #6: Additional Features
Additional features can also be beneficial when choosing a pallet jack. For example, some pallet jacks are designed with safety features such as an anti-sliding function that will stop the pallet jack from sliding when going up or down a steep grade. Other models come equipped with safety features such as automatically reducing travel speed when the forks are lifted to or past a certain height or if the pallet jack is turning a corner.
2. Electric Lithium-ion Light Duty Walkie Pallet Jack 3,000lbs

This Electric Lithium-ion Light Duty Walkie Pallet Jack can handle loads up to 3,000lbs.
if you are looking for the best Hangcha pallet truck to use in smaller spaces, check this one out. Hangcha's Lithium-ion mini walkie pallet jack is equipped with rapid/opportunity charging which means that it will run longer than comparable lead-acid powered pallet jacks. It features:
An easy-to-remove battery
A built-in charger for convenient charging
Upright tiller running function so you can easily work in confined spaces like containers
Compact control head that lets you complete all operational inputs with one hand
Easily accessible key switch, emergency cut-off switch, and battery meter
It's an incredibly reliable and safe pallet jack that is great for loading and unloading in multiple applications.
3. Electric Lithium-ion Industrial Walkie Straddle Stacker 2,500-4,000lbs

This industrial walkie straddle stacker has very low maintenance costs.
Hangcha's electric lithium-ion industrial walkie straddle stacker is comfortable to operate and is virtually maintenance-free. Its compact design and large rounded corners make it suitable for operation in narrow spaces. It features:
A unique creep speed driving function that gives you incredible load handling control with excellent maneuverability
Outrigger lengths that can be adjusted between 38" to 50"
Stepless speed regulation for more accurate lifting and lowering of your goods
Rotary load wheel structure to give the stacker better maneuverability
It's also designed with a mast that is made with H-shaped steel channels to give you even better stability and rigidity.
4. Electric Lithium-ion Walkie Pallet Jack 5,000lbs

The best Hangcha pallet truck: This pallet jack acts both as a counterbalanced stacker and a straddle stacker.
Hangcha's Electric Lithium-ion Industrial Walkie Reach Stacker can act both as a counterbalanced stacker and a straddle stacker thanks to its scissor fork extension system.
It acts as a counterbalanced stacker when its forks are extended, allowing it to handle non-standard pallets, enclosed pallets, and enclosed shelves easily.
The reach stacker also acts as a straddle stacker when its forks are retracted allowing it to operate flexibly in narrow passages. It also features:
Rotary load wheel structure that gives you better rolling ability and stability
A tilting function for its forks that makes it easier to load and unload pallets
Ability to automatically reduce the travel speed when the forks are lifted past a specified height
Multi-function tiller to easily move, tilt, and lift the forks
It's the perfect choice for warehouses, supermarkets, and workshops.
5. Electric Lithium-ion Center Control Rider Pallet Truck 6,000-8,000lbs

This center control rider pallet truck is an ideal tool for loading, unloading, and handling palletized goods.
The A Series Electric Lithium-ion Center Control Rider Pallet Truck offers both high performance and low maintenance costs. It has dual protection features for increased operator safety.
The lifting limit switch prevents the mechanism from lifting the load too high.
The controller prevents the pallet truck from rapidly starting or stopping.
These features ensure that the load won't shift and hurt your operator.
It also features:
An optional auxiliary footboard that can be used for high-position picking
the ability to drive with the pedal released for more efficient picking
Battery side rollout for easy access
The ability to move the tiller and instrument display sideways to give you more room when changing the battery
This center control rider pallet truck is an ideal tool for loading, unloading, and handling goods on pallets in warehouses and workshops.
Ri-Go Lift: For the Best Hangcha Pallet Truck and More

Since 1977, Ri-Go Lift Truck has been serving customers in Ontario and Quebec with everything they need for material handling including pallet trucks. We are committed to providing you with quality service and a high level of customer satisfaction.
We are your authorized dealer for the following top brands:
We are also proud to offer you the full lineup of Hangcha forklifts!
In addition to our authorized distributorships, we can also provide you with:
No matter what your material handling needs are, we can help. Contact us today to let us know how we can be of service.
What Our Customers Are Saying…
"Over 20 years doing business with Ri-go, in maintaining and renting us industrial power equipment. A big business with a real family way of treating the customers. They are experts in the industries they are involved in, and have been an important supplier for me for years. Moving forklifts, installing battery hoists, repairs, etc. If it's something they don't normally do, they make the effort to find us someone who can. Very very happy with everyone at Ri-Go."

– Paul Heggie