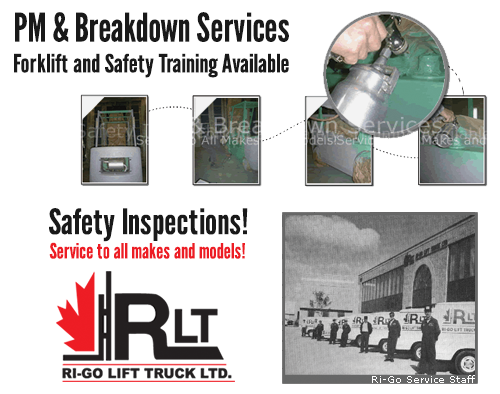 Ri-Go Lift Truck Ltd. has always focused on top notch service at competitive rates. With an in house Tilt N Load service to move your equipment as necessary and experienced staff, Ri-Go's Service Department is ready to service you!
Service Department Features:
 Factory Trained Technicians.
 Fully equipped 60,000 sq. ft. Service Shop Facility.
 Paint Booth and Body Shop available.
 27 Road Service Technicians to service at your location.
 Reduced Rental rates while your truck is in for service.
 Competitive Rates.
Call us at 416-213-7277 or 1-800-263-7580.
Request Service Today
Fill in the form below to request service: